Seminar: Hybrid Curtain Walls & Factory Tour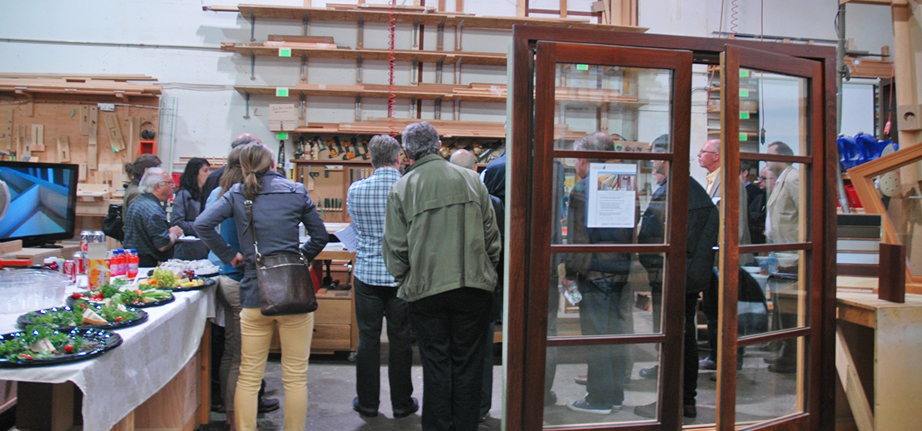 Last Thursday and Friday, we invited architects into our shop for a seminar that would educate the community on processes in the fenestration industry. The guests began to trickle in at 11:30AM, enjoyed a lunch supplied by Roy Manion from BC Wood, and mingled with our staff and each other. Once the seminar began, Roy introduced the key speaker, Jim Eisenhauer, to the floor. Jim has had many years of experience in public speaking, and is an engaging presenter. The main topic of last week's seminars was Unison's new Hybrid Curtain Wall product. Jim introduced RAICO, our partner company, and went on to explain the benefits that a wood curtain wall can bring to low-rise and residential projects.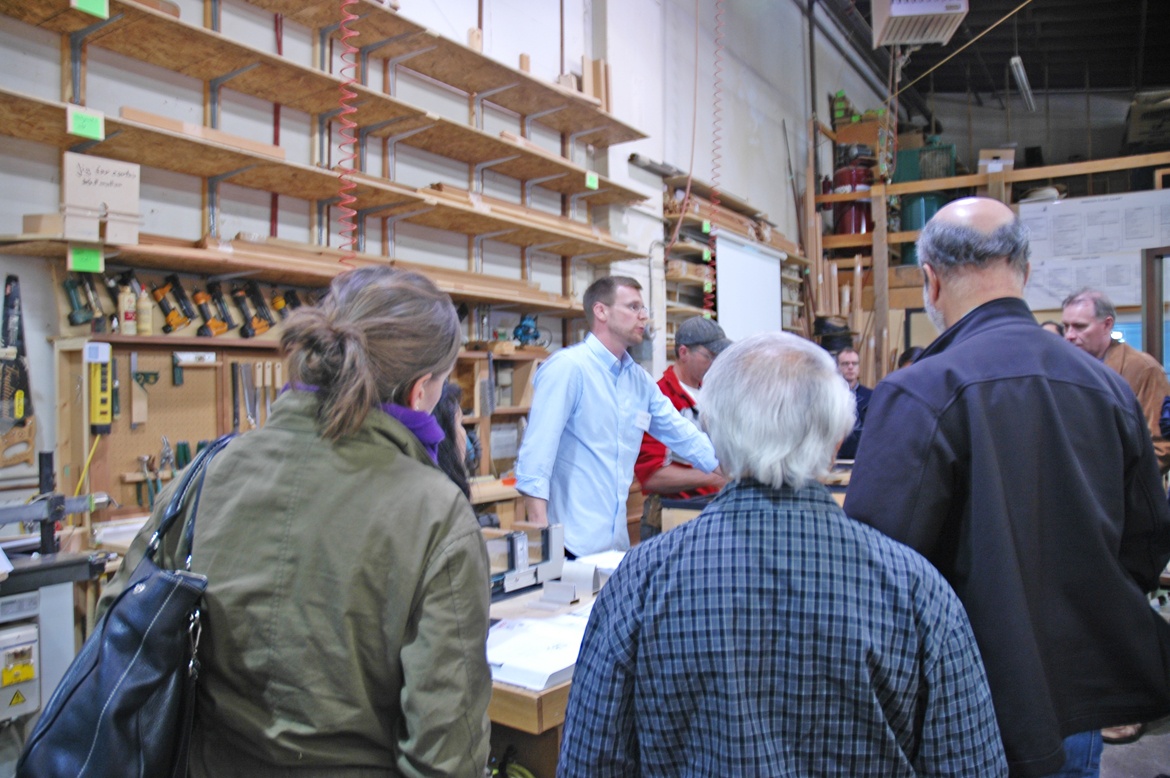 After he finished his speech, the audience went onto separate stations led by Jim and Kris. With help from Martin, Kris demonstrated how the Hybrid Curtain Wall system is assembled. The RAICO curtain wall is unique in that it doesn't require any sealant to connect the gaskets. The entire system relies on friction and pressure to provide a water tight membrane. As a result, it is highly engineered and requires a comprehensive understanding of the behaviors of each material. Everyone was very engaged in the process and had many questions that Kris was happy to answer. Jim led a station on the other end of our shop explaining the prestigious machinery that we own. We update our equipment on a regular basis to ensure we produce precise product design and manufacturing. Each one of our tools comes with a story, and Jim did an excellent job at guiding his crowd through the history of our products.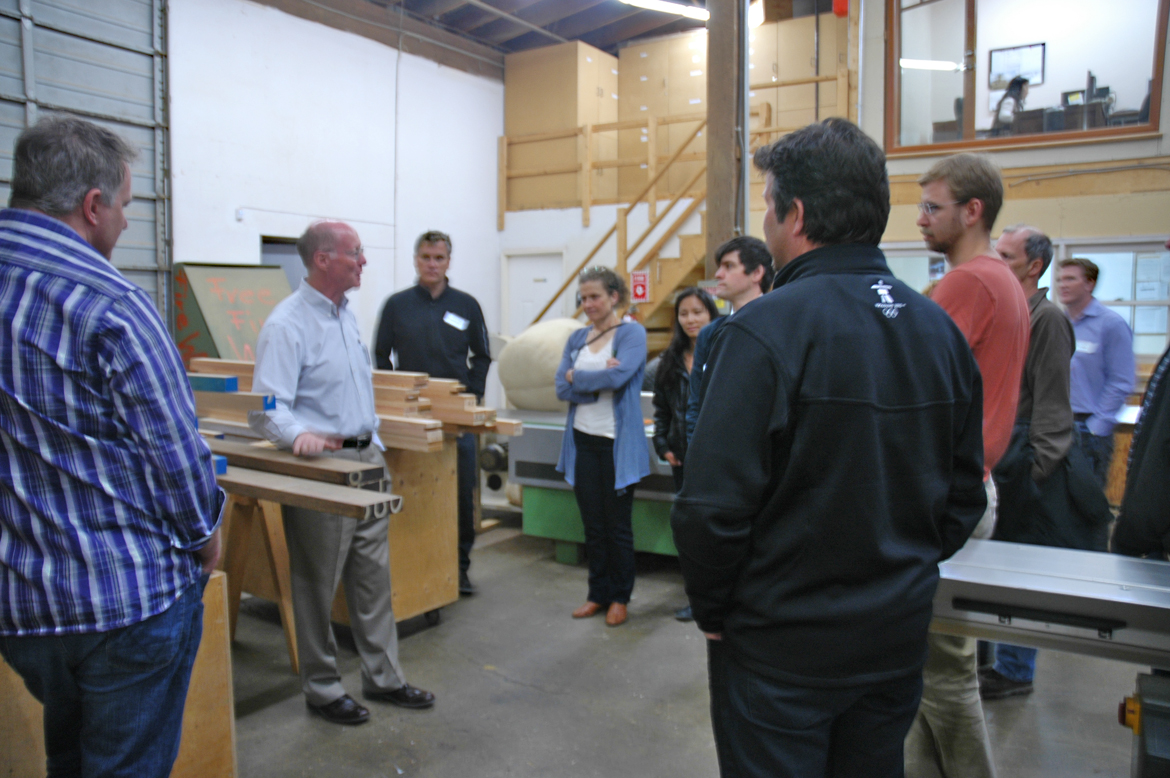 After everyone had their time at each workstation, the group was invited outside where we had our test box performing a typical water test on a window. Many architects have never had the chance to witness a water test, and it is always a shock. To reach the highest rating, a B7, a window is subjected to 700 Pascals of pressure, which is equivalent to wind speeds of 120 km/hr. Our test box window was able to meet this B7 rating without letting a drop of water leak through. Needless to say, our guests left our shop with an enhanced appreciation of the window and door industry.
Posted on June 17, 2013